Sunday we used our free tickets to the London Dungeon, given to us by the manager the day before (a kind gesture indeed). I have to say I had a wonderful time. Most of the actors were awesome, and the set pieces funny. Wow... that's far too much life for the week... now for something more important.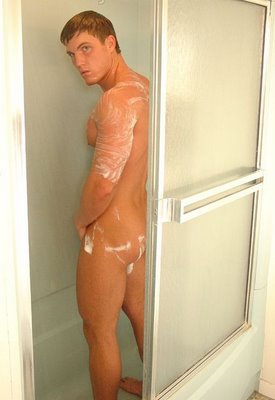 No not him...
Is Grace not the bitchiest, nastiest creature to frequent the Big Brother house since all the rest? Can she move more than a metre without uttering a dirty word and a spiteful comment about somebody else? Sezer was bad... but Grace is sooo much worse. Grace must go.
Sam. Poor Sam. She's soooo sweet and somehow she's got in between the two groups (the bitchy ones and the not quite so bitchy ones). Watching the two groups tell each other the awful things Sam said about the other one is quite amusing. But not for Sam bless her.
As Grace shit stirs the rumours... the house falls apart....
Sezer is gone... Richard continues to be soooo condescending and false, Pete is still the cutest (watching him rearrange his package through his shorts last week was a real treat), Lea's breasts seem to grow with each passing moment. Nikki has settled down (thank you Lord for small mercies). Glyn has disappeared (amazing ability in such a small space).
This years BB is certainly the year of the bitchy women. We need more men in there!!!