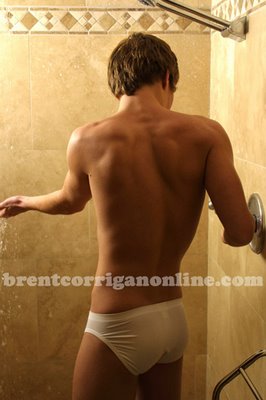 I love
Brent Corrigan's blog
(note to straight readers and those of a nervous bent... naughty but nice pics inside!). You have to really. First off there are the pictures... PHWOAH! That boy gets sexier with each post!
Then there's the writing... he seems to live one of those totally interesting lives that were meant to be blogged about. Intrigue and upset over the whole Cobra debacle. Excitement as he tries to make his own way through the world of porn. Let's face it... anyone who has been in the same room as Chi Chi needs some props! And the occasional cutesy post about his dog.
LOVE HIM!
Am I getting just a little excited about
Eurovision
? Answers on a comments form!