Ooooo.... Weekend Test Shenanigans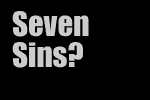 Any one else having trouble accessing my blog?? AOL doesn't seem to like it although IE does. Very strange.
Have a look at my first
Dano blog
. So far it's thumbs up for this
Dano
malarky. Just hope all this new stuff ain't causing the problems I am having with this blog!!
You know with a Prime Minister like
this
I wish I lived in New Zealand.
Last night I went out with Zoe, John, Elliot and Laura to the leas Club. Laura had bought me an "I Heart New York" t-shirt back from NY city. Thank you!! Also saw Ellie there along with Alfa and Mat (eurotunnel bods).
I so should have done
this
Ok I have a question for you... name me 10 leaders of countries outside the EU and the USA. Go on!!!