So instead... may I start by giving an early Happy Birthday to Her Majesty
Queen Elizabeth II
. I know the Americans (and some fiendish republicans) will poo poo her and say how archaic and despotic the whole monarchy thing is... but I have to say she's done an awesome job. She oversaw the most peaceful end to an empire in known history and the painful birth of a our current successful country. She has been tolerant of the whims of her people (devolution) and has been a knowledgeable friend to her Prime Ministers.
I'd rather have her than President Blair or, God forbid, President Bush. God Save The Queen, Long May She Reign.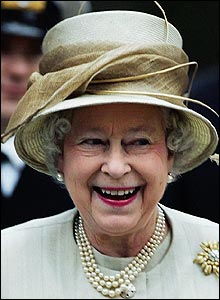 Finland and Eurovision
. It would seem the Finns aren't too happy about their entry. I like the idea of Eurovision having a bit of variety and
Lordi
certainly are that. It's too late now to change and the Finns should just give 'em a chance and get behind them.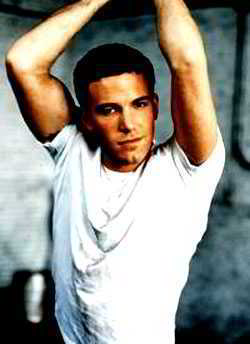 Ben Affleck... a cutie. I won't say anymore as if you haven't got anything nice to say it's sometimes best to keep quiet.
Dean R Koontz sometimes really hits the mark with his books. Sometimes he bores me rigid. But I'm currently reading
Velocity
, lent to me by Zoe, and I'm half way through. It seems to be ticking all the required good boxes so far. Please Mr Koontz don't let me down!!
Talking of books is there any kind and generous soul out their who might peruse my
wish list
and purchase me one or two for my journey to Thailand next month...
11 days till Thailand....