I am the laziest person. I can procrastinate with the best of 'em. And I'm proud of it.
I've been dreading today all week (as much as you can dread something as dreary as chores). But I've so far managed to get a haircut, buy new clothes (yes in a shop, with real money and I tried them on before I bought them... see I am getting better!) and clean the kitchen in preparation for our holiday. It makes me feel less lazy... never a good thing!!!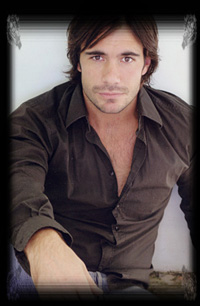 This is
Quentin Jones
who I had a huge crush on while he was playing Declan in
Family Affairs
. Yes I was the only person who watched that show.
Jim has begun to catalogue all our DVD's; see the tip of the iceberg
here
. These are just the ones lying around the front room...
Today my thoughts are with
the Polish gay community
.