As anyone who has ever read through my archives will know I used to work for a hotel named Faulty Towers; it lived up to the reputation of it's namesake! Well I was watching Gordon Ramsey's Kitchen Nightmares last night about Sandgate Hotel (Sandgate being one part of the urban sprawl of Folkestone and Hythe). God it was like travelling back in time...
The music from Fawlty Towers was played throughout the programme as staff used walkie talkies to communicate (Faulty Towers did that too!), the owners were a completely inexperienced couple (check), most of the staff used the bar (check), and the chef was slightly mad (check). It just looked so amatuerish... just like this blogs namesake... I think Folkestonians have lost the ability to run a hotel properly...
OK... my vote for most beautiful man of the decade goes to...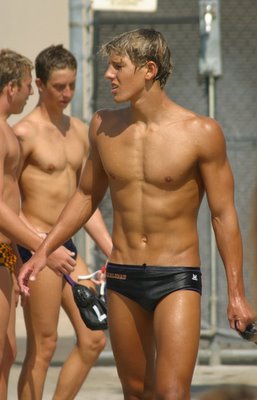 HUBBA HUBBA...
Yoinked from
Male and Beautiful