Oh joy of joys. I've realised why life has seemed to lack something of late.
Battlestar Galactica
hasn't been on. Jim said the latest two episodes didn't hold his attention. But I thought they were great. From the opening music... through to the cliffhanger end of
Precipice
... marvellous.
And of course Lee Adama is back... YUM!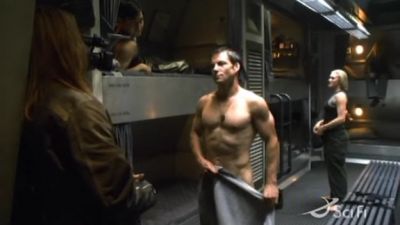 And tonight I'm going to settle down and watch the first two episodes of Supernatural Season 2... and have some disgusting incestual thoughts about two "brothers"... :o)