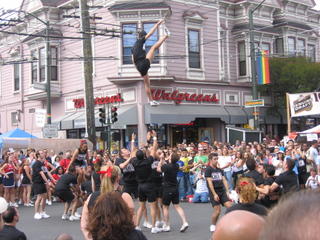 When near bears ensure you suspend the food from a wire at height.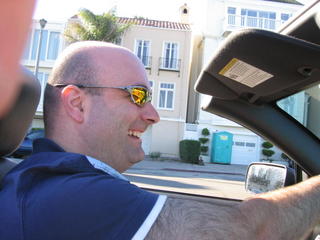 Jim likes driving in his car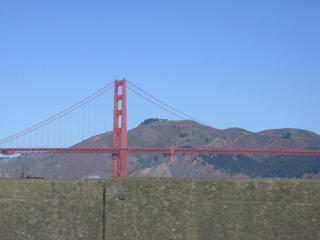 This is known as the Golden Gate Bridge. I was disappointed to find it wasn't made of gold... ;op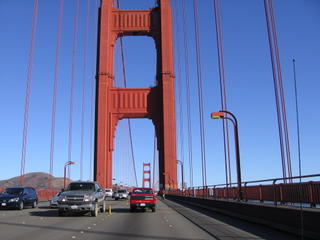 Jae still doesn't quite believe he was in a car on the Golden Gate Bridge.
Muir Woods were gorgeous but I think they are best left to your imagination... only so many amatuer pics of huge trees one can take...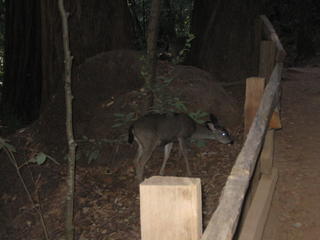 It's a deer! I promise!!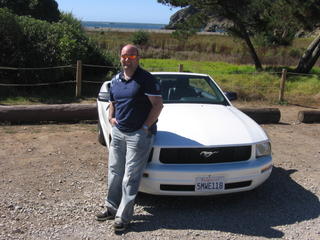 Jim... you are soooo smooth!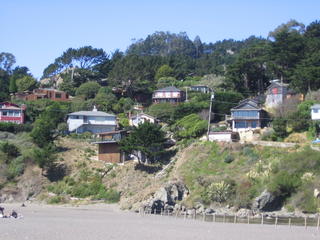 Jae Wants To Live Here.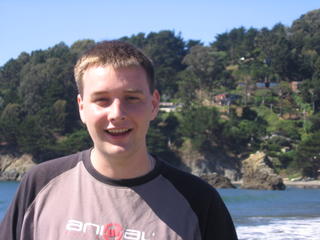 This is Jae Kay reporting from the Pacific coast of California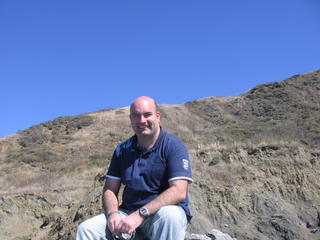 You sexy thing you!!!