As you know I have far too many iPods. Well for the last few months I've been using my video iPod for nothing but music. This weekend I finally realised how stupid I was and Jim showed me how to work it!
My life will never be the same again. Downloaded a couple of Commander in Chief episodes to test the water with that show plus put my fave porno on there too. Watched CinC on the way to and from work... it's awesome... don't know why I like it... is it the fiesty female president? The brilliant plot? Or something else?? Matt Lanter perhaps?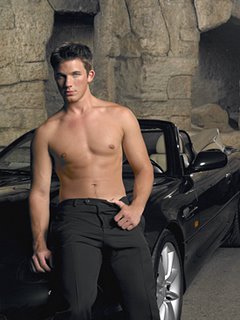 Anyway... the commute to work just got a lot more bearable!