Don't some news stories fill you with glee? Such as
this one
. To see some rude lout get his just desserts makes my heart leap with joy. Why should one person be allowed to get away with being so rude and nasty in an enclosed space like that with so many others. Way to go Mr Pilot!
So there I was searching for some new nice pics for the New year when I came across one which I just had to post... with a question for any American who drops by... who is
Jeremy Bloom
?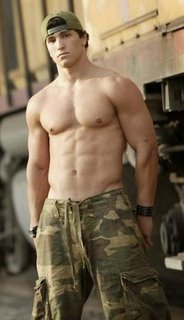 Who ever he is... I want one!!