Dancing on Ice
. But I just don't know why
Stefan Booth possibly helps...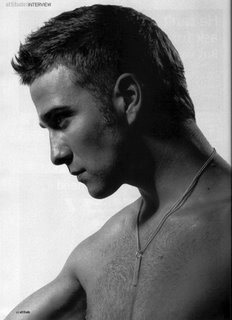 American Idol - Hilarious. I want the cute cowboy to win!!!
Season two of Lost although Ana Lucia is very annoying (
Love this blog
). Hooked again... can't wait for the next episode (thank God for torrents...)
Surface. Hello!!!
Supernatural. Seen two episodes so far and it looks cool. Is it so wrong to wish for two brothers to get it on?
Monk as always...