It's funny how I used to get really obsessed with particular songs (normally god awful ones) for weeks at a time. Get a Grip by Semisonic was one I'd spend hours surfing the music channels to find. How quickly my obsessions get forgotten.
In fact my obsessions are most often for rubbish things nobody else likes... Star Trek:Voyager.
Maximum Overdrive
. Every cheap horror movie/creature feature this side of 1980. Case in point this week I've watched
Crocodile
,
Spiders 2
,
Arachnophobia
(Ok so that's not a bad film, it's got John Goodman in it, who is brilliant!) and
Shark
(AH! that one was almost as bad as Shark Attack). If I can bring myself to face it I've still got
Crocodile 2:Death Roll
to watch. I think pouring acid into my eyes might be more pleasurable. Maybe a bit of
Jeepers Creepers
is in order to save me; it is after all part horror movie/part gay movie/all good. Love it. Justin Long, mmmm...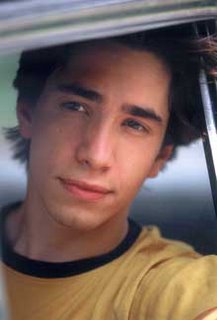 Anyway... also while I was in San Francisco I saw an ad for a movie called
the Hole
(No not
THAT crap movie
we all try to forget about) and wanted it mainly because it was "from the director of the Fluffer". I love
the Fluffer
, and thought hey cool a humourous take on the Ring where people watch a movie and turn gay 7 days later... Well I got my hands on it finally and found it's actually a soft core porn movie (the great thing about gay softcore movies is there just like hard core movies, just without the boring bits!). Sure that's great but am still in desperate need of some actual serious entertainment. If I have to watch yet another crappy actor I may become homicidal...
My fave star from the Hole... Derec Lang.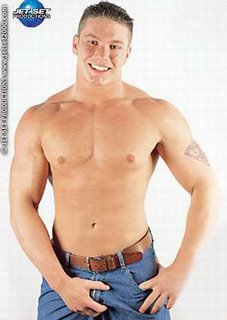 Went to John's house warming party in North Acton last night which was cool.
Oh bugger it... Maximum Overdrive needs a repeat viewing... If you've never heard Yeardley Smith off the Simpsons doing "proper" acting you are missing out... she makes this movie... and the AC/DC soundtrack rocks!!!